Lawyer for DUI & OWI Charges
Rick Coad is a Madison, Wisconsin criminal defense lawyer who is skilled in defending all DUI/OWI charges.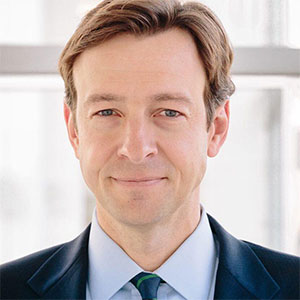 The defense lawyers at Coad Law can successfully defend you in your OWI/DUI drunk driving case. Drunk driving laws laws are complicated, and a lawyer can help you navigate the process to make sure your rights are defended, and you get the best possible result. The most common charges are operating while intoxicated (OWI), operating a motor vehicle with a prohibited alcohol concentration (PAC), and a refusal of a chemical test after the police read the Informing the Accused form. Drunk driving charges may stem from the use of alcohol, marijuana, or other drugs, including prescription drugs.
In Wisconsin, a first offense OWI is charged as a civil offense, and in most instances a person cannot be sent to jail. However, a person ticketed for a first drunk driving ticket must take immediate action to prevent their driver's license from being suspended or revoked by the Department of Transportation. If a person is found guilty of a first offense they will have their license suspended or revoked, but usually can obtain an occupational license that will allow that person to drive for a limited number of hours per week and for limited purposes. It is important to note that there are two proceedings when you are issued a citation for an OWI. The first proceeding is an administrative proceeding conducted by the DOT to determine whether to suspend your driving privileges. The second proceeding is the court case itself, where you may be subject to fines and jail time and further revocation or suspension of your driving privileges.
A second, third or fourth OWI are criminal misdemeanor offenses. A conviction will subject a person to jail time, fines, and a driver's license suspension or revocation. In Wisconsin, a fifth OWI offense is a felony and subjects a person to a mandatory jail sentence.
Important Procedures in an OWI Case
If you are arrested for Operating While Intoxicated, there are certain steps that, if followed, will give you your best chance of a good outcome in the your case. If you submit to a test of your blood or breathe, and the result is above .08, you will receive a Notice of Intent to Suspend your driving privileges. You must demand a hearing within 10 days of receiving the notice. If you do not demand a hearing then your driving privileges will be suspended for 6 months beginning 30 days after the date of the notice. If you demand a hearing within those ten days, then you will be granted an administrative hearing where the DOT hearing examiner will determine whether to suspend your license. While most of those hearings do result in the suspension of your license, you may challenge certain aspects of the stop or arrest. Importantly, if you request a hearing, the DOT will send police reports to your lawyer, and your lawyer may issue a subpoena to the arresting officer to require that officer to provide testimony at the hearing. During that questioning of the officer, your lawyer may learn important facts about your case that may help defend you in the court case. Thus, even if you lose the administrative hearing regarding suspension of your license, you may gain valuable information to help increase the odds of a successful defense in your civil or criminal court case.
If at the time of your arrest you refused a blood or breathe test then you would be issued a Notice of Intent to Revoke your driving privileges. You must demand a refusal hearing within 10 days. By requesting a hearing, you will be allowed to continue to drive as your case progresses. Otherwise, if you fail to request a hearing, your driving privileges will be revoked for 12 to 36 months and you will be required to install an Ignition Interlock Device on your vehicle.
After the administrative aspects of your case are handled, you will have an initial appearance in the court case. After that initial court date, we will work with you to examine your case to see if there are any suppression motions to file, prepare your defense at trial, and obtain the best possible plea offer from the government.
Rick Coad is a drunk driving lawyer in Madison, WI, who will defend you through all court proceedings, including an administrative hearing with the Department of Transportation. Rick also reviews a DUI case to determine whether the initial police stop was illegal, whether there was an illegal search, or illegal arrest. He will seek the best possible result from a plea agreement, or defend you at trial.
Rick represents people charged with drunk driving (DUI, OWI, PAC) in the Wisconsin circuit courts located in Madison (Dane County), Jefferson (Jefferson County), Portage (Columbia County), Janesville (Rock County), Dodgeville (Iowa County), Monroe (Green County) and others. He also represents people in the municipal courts located in Madison, Waunakee, Sun Prairie, Verona, Fitchburg, Middleton and others.