Wisconsin Criminal Defense Attorney
Attorney Rick Coad is consistently recognized as one of the best criminal defense attorneys in Madison, Wisconsin.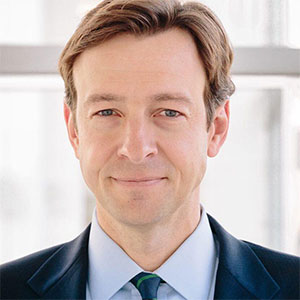 Attorney Rick Coad is consistently recognized as one of the best criminal defense attorneys in Madison, Wisconsin. He has almost two decades of experience in defending most of the charges commonly prosecuted in Wisconsin, and has successfully represented clients in more than twenty different counties, the Wisconsin Court of Appeals, and the United States Supreme Court. In recognition of his dedication to his clients and his skill, he has been ranked as a Super Lawyer more than a dozen times, most recently in 2023. Contact him now for a free consultation.
"When you first come to our office, we can't tell you exactly how your case will end up. But we know how to get your best possible outcome."

– Richard A. Coad
Rick has achieved exceptional results for his clients in a wide range of criminal defense cases, including disorderly conduct, battery, domestic battery, drug charges, embezzlement and fraud, sexual assault, and homicide. He gives each case the attention it deserves and works to achieve the best possible result for each of his clients. Some of his best results for his clients have come during investigations when criminal charges are never brought.
In addition to his criminal defense trial court work, Rick has expertise in appellate litigation. He has briefed and argued cases in the United States Court of Appeals for the Seventh Circuit. Notably, he argued Logan v. United States, his first case in the United States Supreme Court.
The quality and depth of Rick's experience is exceptional. Prior to starting Coad Law Office in 2011, Rick started his career as a criminal defense attorney an Associate Federal Defender in both the Eastern and Western Districts of Wisconsin, where he exclusively handled serious federal felony cases in federal court. He then worked at a highly regarded criminal and civil litigation firm in Madison for four years, and also was a shareholder as a white-collar defense lawyer in one of Wisconsin's largest law firms.If you are charged with a criminal offense in the Madison, WI area, call our criminal defense attorneys for a free consultation. Experience matters. Put ours to work for you.
FAQ's About Wisconsin Criminal Defense:
What should I do if I am arrested?
First, the Grateful Dead were right: "If you've got a warrant, I guess you're gonna come in." If the police have a warrant to search your home or business, a judge has already decided that there is probable cause that a crime may have been committed and the police have every right to enter and search your home. BUT, that doesn't mean you have to answer their questions! You have the constitutional right to refuse (we suggest doing so politely) to answer any questions about whether you did anything illegal. It is the rare, 1 in a 100 or 1,000 case where talking to the police will actually help you. Your best approach is to politely decline to answer any questions without a lawyer present. They may try a second or third time, but your answer is the same: I won't answer any questions without a lawyer present. Eventually, they'll give up. They may even say: "look, we'll have to arrest you if we don't know your side of the story." But guess what? If they say that, they're going to arrest you anyway. So, stand on your constitutional right to remain silent, and contact an experienced defense lawyer.
Can I Post Bail?
In Wisconsin, if you are arrested for a misdemeanor you can post cash bail and be released. If you are arrested for a felony then you will be kept in custody until you make an initial appearance in front of a judge, and the judge will either set cash bail or order you released on a signature bond (that doesn't require you to post cash). But that usually is within a day or two of your arrest.
What are the types of crimes in Wisconsin?
In Wisconsin there are basically two levels of crimes: felony and misdemeanor. Wis. Stat. Section 939.50 classifies certain offenses as misdemeanors and some as felonies. There are three types of misdemeanors: Class A, Class B, or Class C. Class A misdemeanors are punishable by a term of imprisonment not to exceed 9 months. That includes most misdemeanor offenses like battery, theft, OWI's (second to fourth offenses), obstructing justice, resisting arrest, domestic battery, and many others. The most common Class B misdemeanor, which is punishable by a term of imprisonment not to exceed 90 days, is disorderly conduct and domestic disorderly conduct. "Imprisonment" for misdemeanors almost always means jail time, not actual prison time.
The difference between a misdemeanor and felony in Wisconsin is that for a felony offense you can be imprisoned for more than a year. For felony offenses that means you can actually be put in prison, not just jail. And the sentences range from a year and a day to life imprison for homicide.
What should you look for when hiring a criminal defense attorney?
The answer to this question comes down to experience and results. And that translates to a reputation in the legal community. Here at Coad Law Office, we have decades of experience and have been recognized as some of the best criminal defense attorneys in Wisconsin. You want to hire a lawyer who has seen your type of case many, many times, and has gotten results for his clients. So focus your questions on those areas.
How can a lawyer aggressively defend me?
Your defense lawyer doesn't have to froth at the mouth to aggressively defend you. Again, it comes down to experience, skill, and a reputation that will get you your best result. Sometimes that means filing motions to suppress evidence, and taking a case to trial. It always means paying attention to the details of your case and your story and thoroughly investigating your case. Other times it means using experience and judgment to negotiate the best possible outcome for you and to minimize your risks. We know what to do, when to do it, and how to get you to your best result.
Call for a consultation. Coad Law Office is located in Madison, WI, and defends people charged with a misdemeanor or felony throughout the state, including: Dane County, WI, Columbia County, WI, Walworth County, WI, Jefferson County, WI, Sauk County, WI, Dodge County, WI, Iowa County, WI, Green County, WI, Rock County, WI, Waukesha County, WI, Fond du Lac County, WI, Richland County, WI, Juneau County, WI, Baraboo, WI, Watertown, WI, Whitewater, WI, Beaver Dam, WI, Beloit, WI, Portage, WI, Monroe, WI, Janesville, WI, Dodgeville, WI, Juneau, WI, Mauston, WI, Richland Center, WI, Jefferson, WI, Fort Atkinson, WI and many others.