Lacey Act Wildlife Defense Lawyer
Rick Coad is a leading federal wildlife defense lawyer in Wisconsin and the Midwest.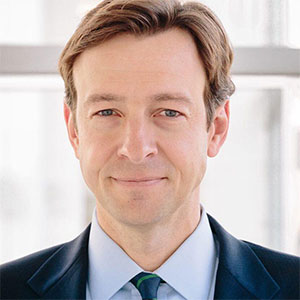 Rick Coad is widely regarded as one of the best Lacey Act defense attorneys in the Midwest. No other defense lawyer understands the Lacey Act better, and no other defense lawyer gets better results for their clients. Rick has successfully defended clients in cases in every federal district court in Wisconsin, and in federal courts in Michigan, Oklahoma, and North Dakota, among others. If you are facing an investigation by the U.S. Fish and Wildlife Service, Rick will provide your best defense. He has obtained excellent results for his clients in a wide variety of circumstances, and is respected by federal prosecutors and the USFWS agents alike.
The two most common wildlife charges filed in federal court are violations of the Lacey Act and the Migratory Bird Treaty Act. Both carry significant penalties, including felony and misdemeanor provisions. Rick Coad has lent his expertise in defending individuals and corporations against these charges.
The Lacey Act (16 U.S.C. Sections 3372 & 3373) is a federal wildlife protection law. The Lacey Act makes it a crime to knowingly sell, ship, or receive in interstate commerce wildlife that was taken in violation of state wildlife regulations. Because the Lacey Act requires the government to prove both a violation of a state, tribal, or federal hunting or fishing regulation, and the knowing sale of that illegally taken wildlife in interstate or foreign commerce, it provides several lines of defense. It is critical for you to have a defense lawyer who understands the subtleties of the law and how to use it to your advantage. The law also provides for misdemeanor and civil violations as alternatives to felony charges, which is rare in federal court. Rick Coad understands the law and how to best defend his clients against these charges.
Similarly, the Migratory Bird Treaty Act (16 U.S.C. Sections 703-712) is a federal wildlife law that protects certain species of birds and waterfowl. It is key for an attorney to understand both federal court, which is very different than state court, and the underlying state and federal hunting regulations that serve as the basis for these charges.
If you have been contacted by the U.S. Fish & Wildlife Service, or a state warden, or if you have a Lacey Act case, contact us at our Madison, WI office for help.
Lacey Act Facts and FAQs.
What is the Lacey Act?
The Lacey Act was enacted into law in 1900. It prohibits the trade of wildlife, fish and plants that were taken, transported, possessed or sold in violation of any federal, state, tribal or foreign law. The original act was intended to protect against the over-hunting of our nation's game and wild birds that led to the extinction of many species, and endangered many, many more.
What does the Lacey Act Protect?
Over the last one hundred years, the Lacey Act's protections have been expanded to protect everything from bears, to trees, to fish. In combination with our own endangered species act, and CITES (Convention on International Trade of Endangered Species), the Lacey Act is used to prosecute a wide range of wildlife violations in our federal courts. Here at Coad Law, we have defended clients accused of Lacey Act violations involving bears, deer, mountain lions, ducks, geese, hawks, bait fish, Great Lakes' fish like trout, sturgeon and sturgeon roe, Galapagos giant tortoises, and even ginseng.