University Discipline Defense
Rick Coad is a Madison, Wisconsin defense lawyer who is skilled in defending all non-academic University discipline actions.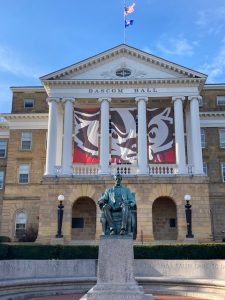 If you are a student accused of non-academic misconduct it is critical to have an attorney who understands how to defend you in this unique process. Non-academic discipline actions brought by the Office of Student Conduct and Community Standards, or by the Title IX Office of Compliance at the University of Wisconsin-Madison can result in disciplinary action such as suspension or even expulsion from the University. Discipline can also result in collateral consequences such as removal from student housing and being disqualified from receiving financial aid. When an action is brought by the Title IX office, most likely for some kind of alleged sexual assault or harassment, a student faces serious potential consequences.
But just because such an action is brought against a student does not mean it will result in discipline. Every student has the right to participate in the investigatory process, and the right to request a full hearing on the facts and potential discipline. 
Rick Coad regularly defends students accused of misconduct. He has represented clients in high profile misconduct matters, including many Title IX actions, and has achieved excellent results. His experience ranges from cases as simple as underage drinking or possession of marijuana, to accusations of sexual assault and sexual harassment. His skill in handling these matters has frequently resulted in findings of no misconduct, or probationary dispositions that allow his clients to continue their studies and achieve their goals at this respected institution. There aren't many attorneys in Madison whose reputation precedes them at the University, which provides a significant benefit to their clients. Rick Coad is one of those attorneys.
You will benefit from Rick's experience. Give him a call for a consultation.