Federal Drug Defense Attorney
Rick Coad is a leading federal defense attorney in defending federal drug charges, and has a proven track record over fifteen years of getting his clients excellent results.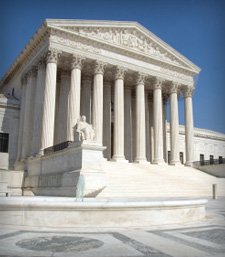 Rick Coad defends people charged with drug offenses in federal court. Federal drug offenses carry serious penalties, including mandatory minimum prison sentences. Drug offenses in federal court are often charged as possession with the intent to distribute or sell marijuana, cocaine or other illegal drugs. Often times, federal drug cases are charged as a drug conspiracy, meaning that there was an agreement between two or more people to distribute illegal drugs. Through expert representation, there are ways to avoid the harsh prison sentences that can result from a federal conviction. If you are charged with a federal drug offense, you need a lawyer who is experienced in defending people in federal court. Put Rick's unmatched experience to work for you.
Coad Law Office is located in Madison, WI, and defends people charged with a federal drug offense in the federal district courts in Madison, Milwaukee and Green Bay Wisconsin.
Case Results
Federal Court – Western District of Wisconsin, Madison, WI (2016)

Attorney Coad represented a client from Oregon who was charged with being a member of a conspiracy to distribute marijuana in the Western District of Wisconsin.  He was also charged with money laundering.  The drug charge carried a mandatory minimum penalty of five years imprisonment.  After a thorough review of a large amount of police reports and bank and telephone records, Coad successfully argued to the U.S. Attorney's office that his client was a peripheral member of the drug conspiracy, and that the amount of drug weight he should be responsible for was significantly less than the others in the conspiracy.  He negotiated a settlement for a plea to the money laundering charge, and successfully argued to the court for a sentence of just three months of electronic monitoring and a period of supervision.  Even in federal cases where the government's proof of wrongdoing makes it difficult to win a trial, an experienced federal defense attorney can get his client a successful outcome.  Call Coad Law for a consultation in a federal drug case.

Federal Court – Eastern District of Wisconsin, Milwaukee, WI (2012)

The client was charged in a marijuana conspiracy and money laundering. The amount of marijuana involved carried a five-year mandatory minimum sentence. The client had shipped marijuana from California to Wisconsin. The government dismissed the money laundering count, and reduced the amount of marijuana for which the client was responsible. The client was sentenced to time served (22 days in jail), three years of supervised release, and a forfeiture.

Federal Court – Eastern District of Wisconsin, Green Bay (2012)

The client had been convicted in the trial court for a marijuana conspiracy. The client sought counsel for a motion for early termination of a five-year period of supervised release after serving about half of it. Mr. Coad filed the motion for early release and the court granted it.