Lawyer for Drug Charges
Rick Coad is a Madison, Wisconsin criminal defense lawyer who is skilled in defending all drug crime charges.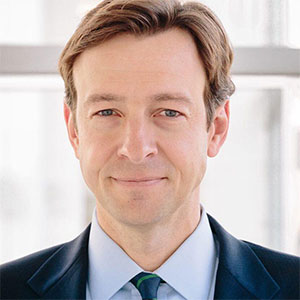 If you are charged with a criminal drug offense you need the help of an experienced defense lawyer. Drug offenses in Wisconsin state court range from possession of marijuana, cocaine, methamphetamine, heroin, or other illegal drugs, to possession with the intent to distribute or sell marijuana, cocaine or other illegal drugs. Rick Coad is a Madison, Wisconsin criminal defense lawyer who is skilled in defending all drug charges. If convicted, these offenses carry significant penalties. Your future is on the line, and you need a lawyer who is respected, skilled, and aggressive. We are dedicated to getting you your best possible result even in the most difficult circumstances. And we have a long track record of successful outcomes.
There are several defenses to a drug offense, and these cases can be won at trial, dismissed, or resolved for lesser charges. Often times drug cases involve the execution of search warrants, or warrantless arrests. Either way, an experienced attorney can identify whether the police violated a person's Fourth Amendment right to be free of unreasonable searches or seizures. A successful motion may change the outcome of the case, or make the odds of winning a trial much better. Attorney Coad is recognized as one of the leading drug offense criminal defense lawyers in Wisconsin because of his ability to find legal issues, write effective motions and litigate them in court. In recognition of the quality of Rick's work, he has been named by Super Lawyers a dozen times. In these types of cases, an experienced lawyer can make all the difference.
If you or a loved one has been charged with a drug offense call us for a free consultation about your case.
Coad Law focuses its practice on defending people charged in Madison, WI (Dane County), Portage, WI (Columbia County), Dodgeville, WI (Iowa County), Baraboo and the Wisconsin Dells (Sauk County), and Monroe, WI (Green County).
Case Results
Columbia County – Portage, WI

The client was charged with possession with intent to deliver three ounces of cocaine. The police had obtained a search warrant for his home, and had a team of officers ready to execute the search. The police had been following the client as he drove toward his home. The police stopped him, detained him, and put him in a squad car. Just after the squad car took him to jail, a K-9 unit arrived at the scene of the stop. The dog alerted to the presence of drugs. Three ounces of cocaine were found in the vehicle.

Attorney Coad filed a motion to suppress the evidence because the search violated the Fourth Amendment. In particular, he argued that the Fourth Amendment does not allow the stop or detention of an individual away from his home that is the subject of a search warrant, which is consistent with the holding in Bailey v. United States, 568 U.S. ___ (2013). In Bailey, the Supreme Court held that just because an individual was a recent occupant of home subject to a search warrant does not justify the stop and detention of that individual when he is not present at the place to be searched. Attorney Coad applied that rationale to his client's circumstances. He also argued that the K-9 search was illegal because his client had already been arrested and taken to jail by the time the K-9 unit arrived. Thus, the length of the stop was impermissibly lengthened to allow for that search. The state conceded that the stop and arrest was illegal, and dismissed the charge.