Sexual Assault Lawyer
Rick Coad understands how to effectively defend allegations of sexual assault. Many of the cases he has defended have resulted in dismissal, or reduced charges. Contact him today to discuss your case.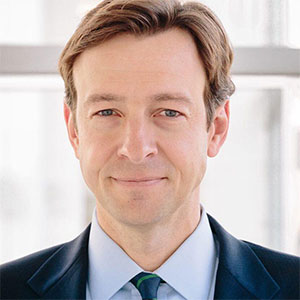 Rick Coad is a sexual assault defense lawyer in Madison, WI. He has successfully defended charges of first degree sexual assault, second degree sexual assault, third degree sexual assault, fourth degree sexual assault, sexual assault of a child, statutory rape, and enticement, among others. Sexual assault cases can turn on aggressive investigation, challenging physical evidence, and intensive preparation for trial.
The circumstances involved in these cases can vary widely. For most of our clients, it's a situation they never thought they'd find themselves in. We have defended cases where the complaining witness has claimed she was too intoxicated to consent. In other cases, a complaining witness may allege that she consented to certain sexual activity, but then did not consent to other sexual activity. Often, there are no other witnesses, and a case can come down to the combination of "he said/she said" and little physical evidence. It is scary to be accused of such an offense. Rick Coad understands how to investigate these cases, which experts to use to his clients' advantage, what motions to file, and how to defend them at trial. Often, however, if a case is handled properly from a defense perspective, a defense lawyer can achieve excellent results without going to trial. Even in the most difficult of cases, it is possible avoid the most serious potential outcomes and get a just result.
Coad Law is located in Madison, Wisconsin, and defends people charged with sexual assault offenses throughout the state, including: Dane County, Columbia County, Iowa County, Jefferson County, Sauk County. Contact us for a free consultation today.

Case Results
2nd Degree Sexual Assault- Use of Force Dismissed (Dane County 2017)

2nd Degree Sexual Assault cases are some of the most serious cases that can be charged, and carry prison sentences if convicted. Madison, WI sexual assault defense lawyer Rick Coad has achieved the exceptional result of getting three cases dismissed in a row, and one fourth degree sexual assault case dismissed as well. These dismissals were achieved for several reasons. First, the results achieved show the critical importance of the defense examining every detail in a timeline of events, and thoroughly and aggressively investigating a case. Second, Rick is as skilled in presenting his client's case to a district attorney, judge or jury, as any lawyer in Wisconsin. Over almost two decades of practice, he has earned a reputation that benefits his clients. If you are accused of this or any other serious offense give us a call at our office in Madison, WI.